5 Interior Design Trends of 2022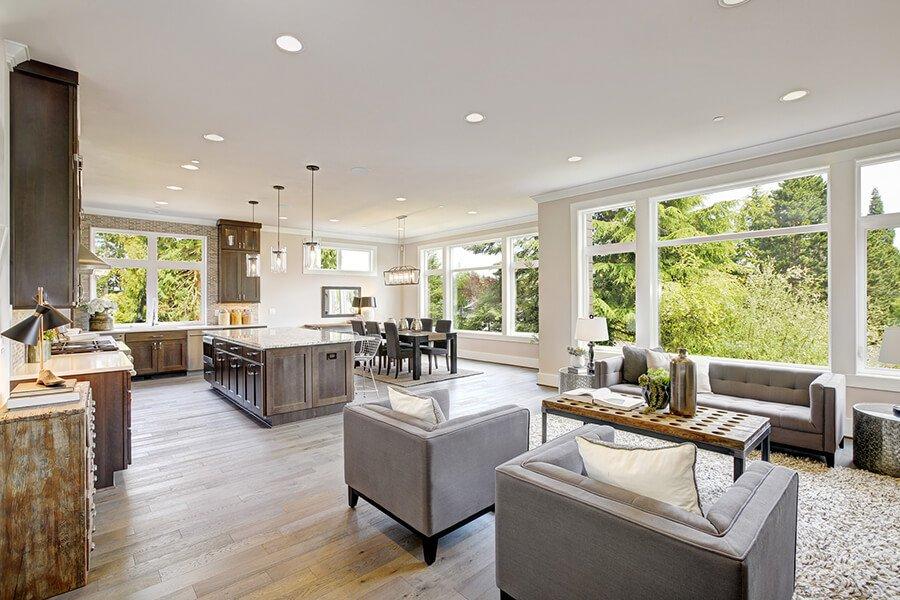 1. Big Windows and Natural Lighting
There are many benefits of natural lighting in your home. Natural lighting can give your home a fresh new look. One will also save on electric bills utilizing big windows and natural daylight. Sunlight can also make your home look slightly larger than it actually is. Natural lighting also brings out pops of color that you wouldn't necessarily see with indoor house lighting. Also, adding brighter colored furniture would create a more cheery space. No light bulb can duplicate the look of natural lighting on the surface of furniture, walls, and hardwood floor.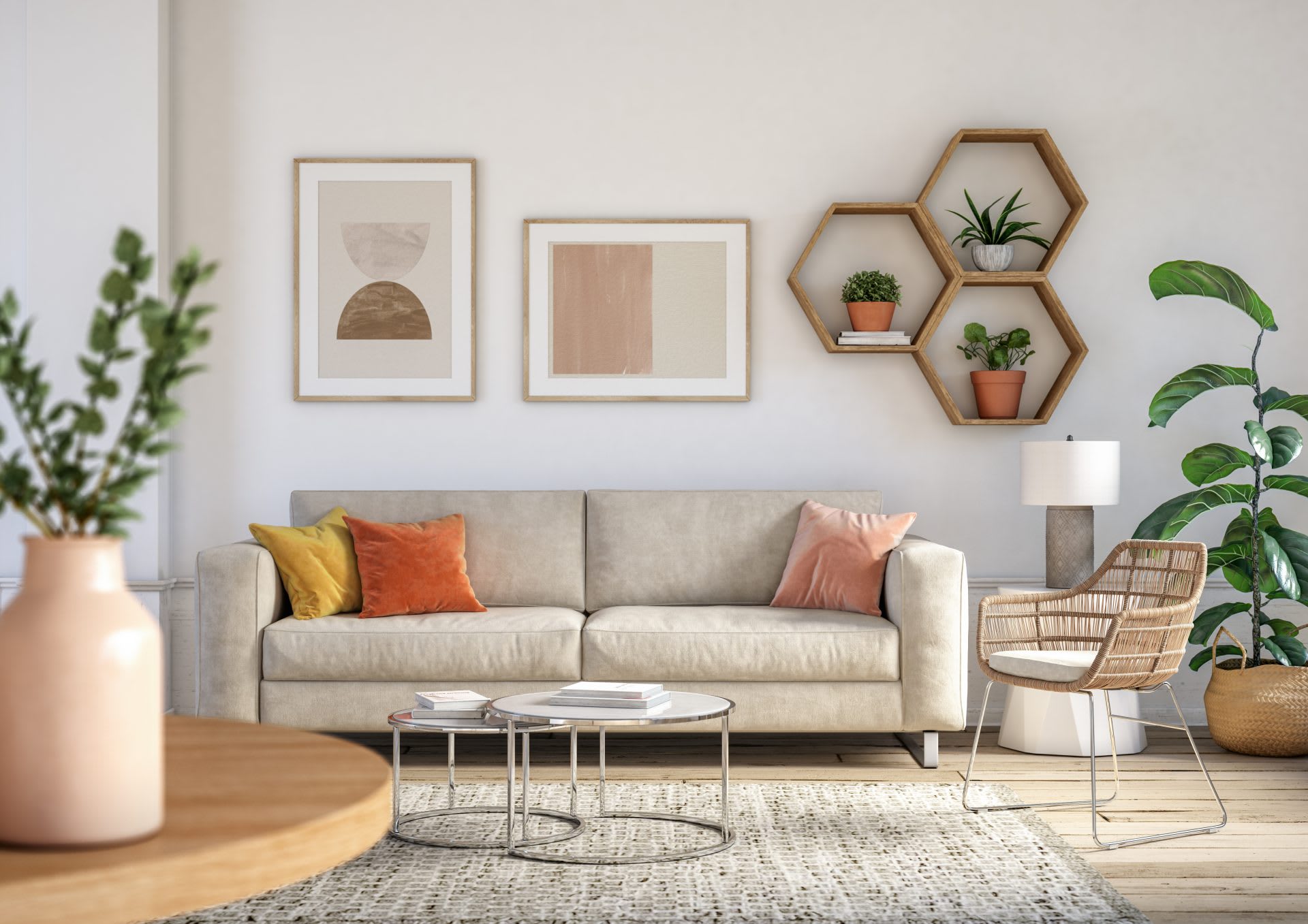 2. Earthy Tones
Colors that are found in nature are soothing and can be versatile when it comes to design. Some earthy tones include chocolate browns, moss greens, taupes, and murky mustards. These are all tones that are inspired by the outdoors and make a space more homey and inviting. Having earthy tones in your home brings a chic aesthetic when paired with a modern style.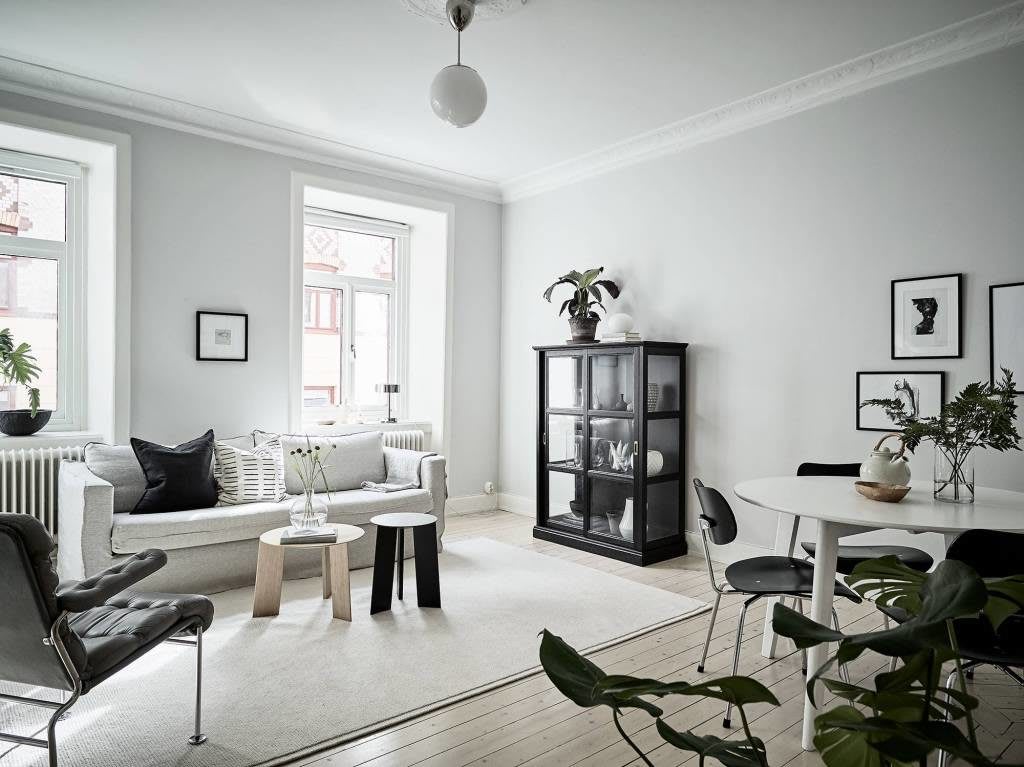 Adding black accents to your interior is a trick designers use to add impact and create dimension. Having black accents can ground a room and tie a look together beautifully. When used in repetition or on a neutral background, it can create a punchy aesthetic. Using black in design is timeless, versatile, and classic - you can never go wrong with black! By adding black accents, it isn't overbearing because there are other colors that are complimentary and contrasting.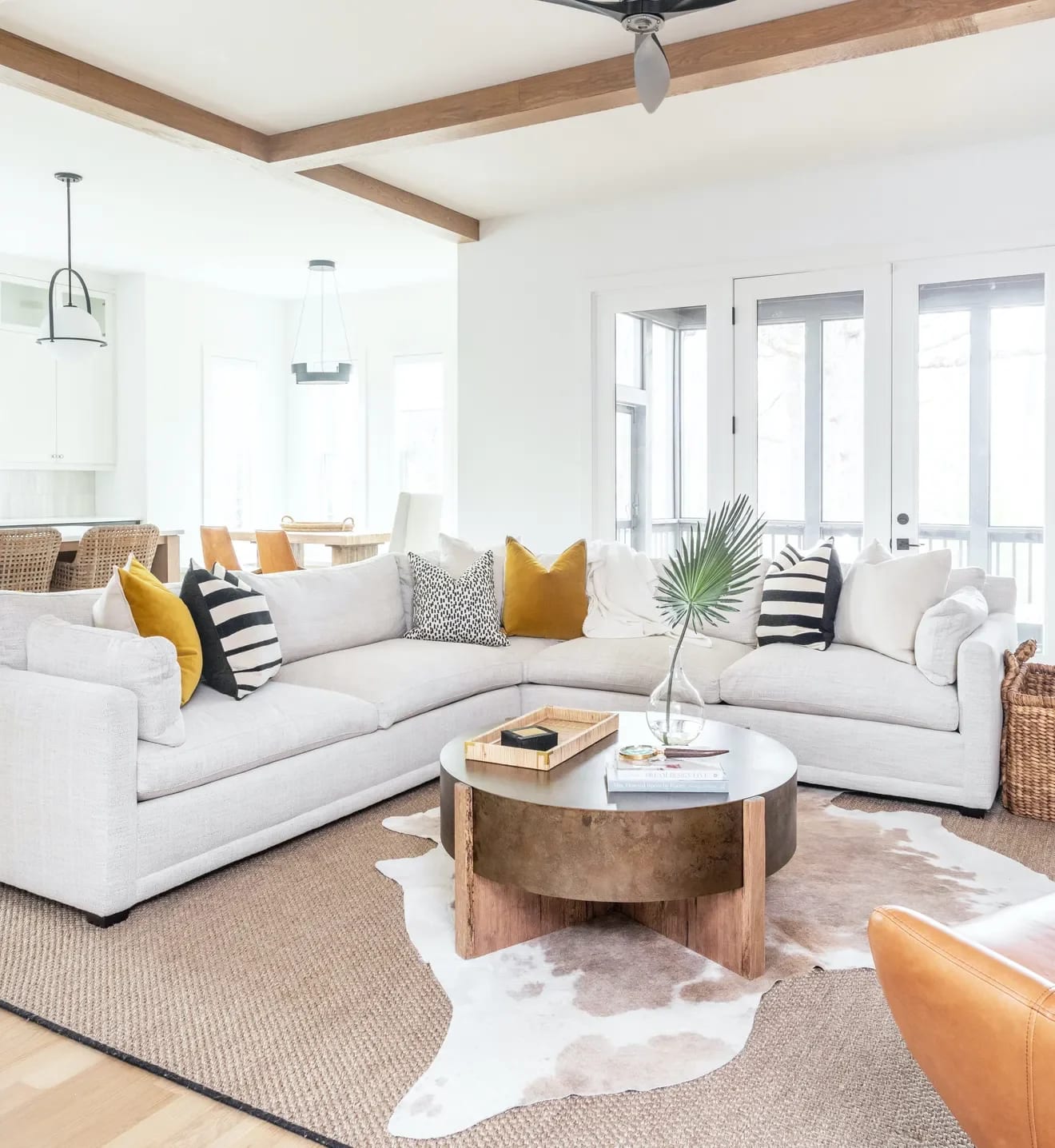 You can layer even the most neutral tones and explore with different textures to create an exceptional look. "We'll definitely be seeing an uptick in texture in 2022—the more, the better!" "There will be more soft velvets and boucle fabrics mixed with woven furniture and sisal carpets. These elements help add warmth, creating an inviting space." - Designer Andi Morse of Morse Design.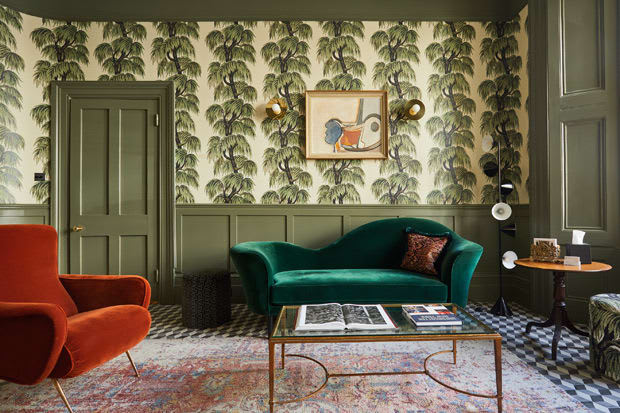 Wallpaper has been recently popular since 2020. This is partly because homeowners these days are not afraid to go with bold, exotic choices when it comes to designing their home. Recent wallpaper trends include exotic decorating choices, and the variety of modern geometric designs as well as natural fabrics and murals. Beautiful wallpaper design brings personalization to a home. You can add colorful trims and a half wall of wallpaper to accent a room.
Some Top Wallpaper Trends:
Bold Florals

Marble Effect

Modern Rustic Wallpaper

Textured Walls