"For the first time in 10 months, all the statistics I look at are trending positively."
- Compass CEO Robert Reffkin, CNBC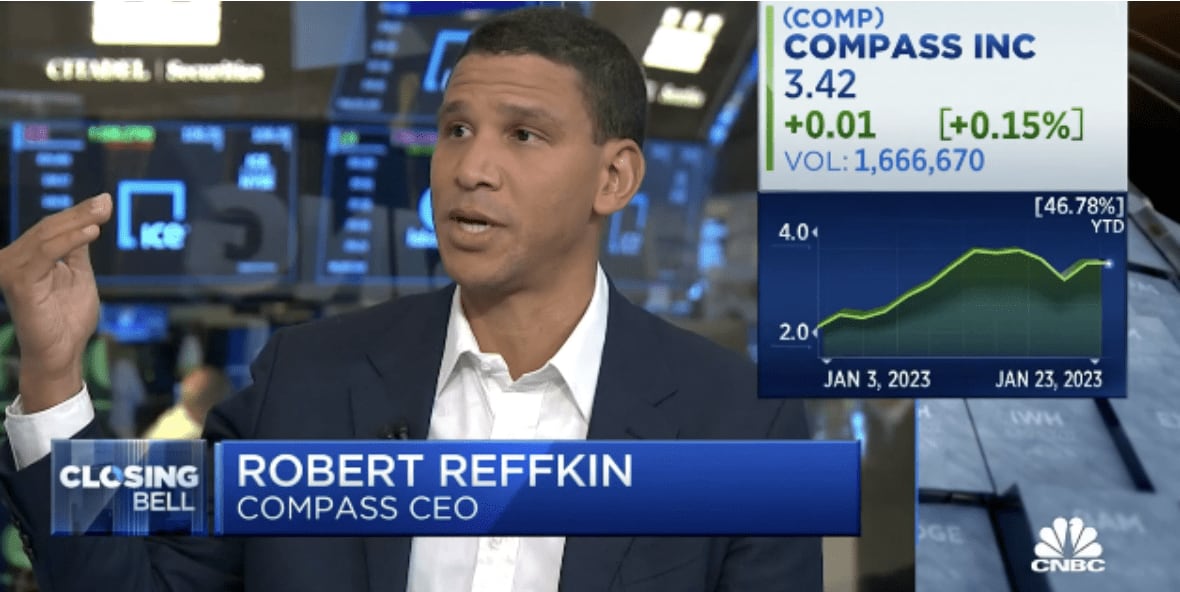 Earlier this week, Compass CEO / Founder was on CNBC Live and spoke about why he thought Q4 of 2022 was at the bottom of the real estate market cycle. WATCH THE CNBC SEGMENT HERE.
The 6 reasons why Compass CEO Robert Reffkin believes Q4 of 2022 was at the bottom of the recent real estate market cycle:
25% increase in weekly mortgage applications.
Mortgage rates continue to move down to a 4-month low.
Increase in buyer interest, open house traffic, and offers.
In the last quarter of 2022, 42% of sellers were giving concessions to buyers at the closing table, a 10-year high.
Home builder sentiment improved for the first time in 1 year.
Pending closings were down 30+% at points in the fall but over the last few weeks, we have seen pending listings in most of our markets nearly flat year over year.
Have questions about market forecasts and trends, or anything else real estate-related? Don't hesitate to reach out.
T Cody Turnquist:
-(612)-578-1093
Andrew Spilseth:
-(612)-396-2951